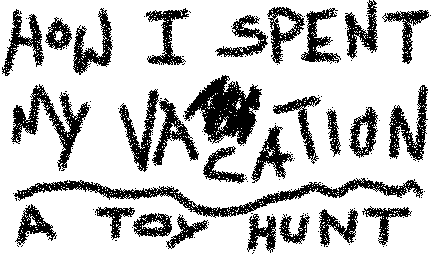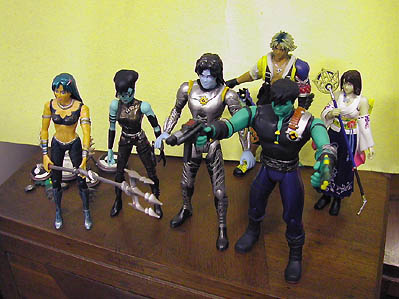 Here's some stuff I got for my brother. I found most of the new reboot characters from season 3 (Dot, Bob and AdrIAna in Vancouver BC, and Matrix in Utah), and the FFX Bandai figures at Electronic Boutiques at Lloyd Center, OR.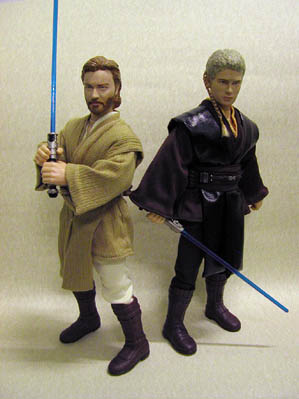 My good buddy Emerje from Raving Toy Maniac's Buzzboard helped me score good on some Star Wars merchandise. About 2 weeks before I left on my trip he scouted that K-mart was having a 12" sale and that the 3 new dolls were down to about US$16 each. Now, they retail in Singapore for a mad Sing$69.90 so to me this is a bargain. So I bugged my sis to help me get a set that I would pick up once I was there. A good thing too, coz even when I was there no one had their prices that low again.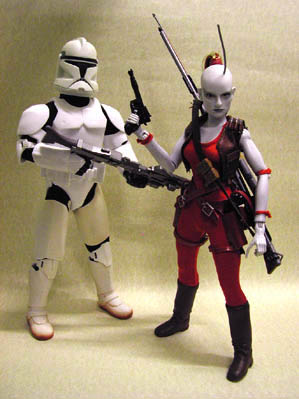 Emerje also got me a 12" Aurra Sing on clearance for US$20, down from something like US$70 coz it came with some collectible book. Not only that, he took off another $5 since I said I didn't want the book, just the doll, and he said he didn't feel right getting the book free. He's just an overall great guy.
Once home, I immediately stripped off Aurra's clothes and popped her head off her extremely ugly Barbie-doll styled body, and reworked her onto a much more kickbutt, much cooler looking Cy Girl body. It took some doing to get the alien hands to fit, but it looks great now, and she can do much nicer looking poses. If anyone wants a how-to guide to do their own Aurra bodyswap drop me a mail and maybe I'll put something up.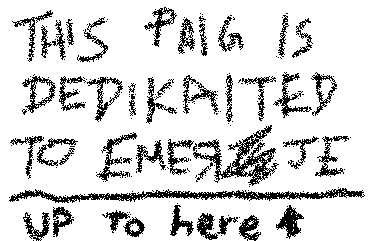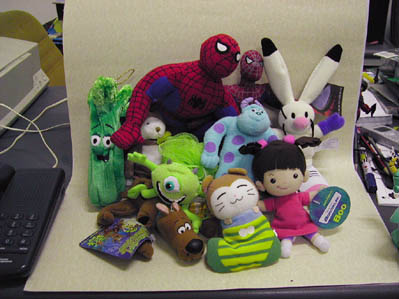 My plushie loot. The Monsters Inc stuff's from ebay, The Scooby's from Reno, the Rabbit's a Salt Lake City winter Olympics mascot, and the movie Spidey beanie's from San Francisco bay. The giant Spidey and the veggie plush (ungh, they make plush veggies in the USA. weird weird country) are also from Reno, but they came as prizes from game stalls in the Circus Circus casino. Right in front is Neteru-Kun (Sleepy) from a Hamtaro candy premium thing from Hong Kong.
Next up, Hong Kong, and lots of gashapon!