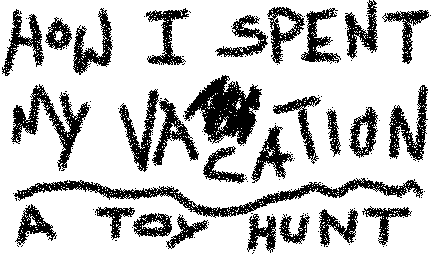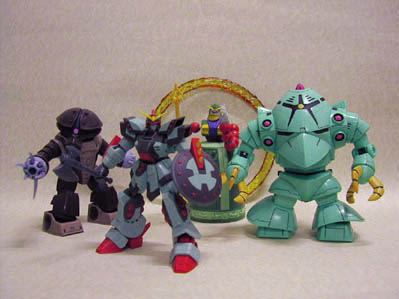 The US has some very cool Gundam MSIA stuff that we don't get here in Asia. I got the Neros Gundam and Mandor Gundam (Middle left and right) from that crazy international Battle Royale G-Gundam series. The Mandor isreally funky. It looks like a Buddha Gundam head mounted on a Thai monastary bell, with rosemary beads for arms. What can I say, I like weird robots.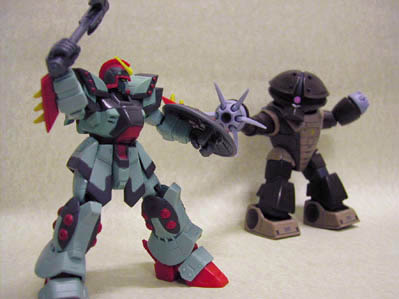 Nros vs Ac guy!
The other 2 are from the Japanese MSIA series.The brown guy is Ac Guy and the Green fella's the Zock. They come in a 2 pack that retails for about 2600yen, but I found a toy shop in Hong Kong (Hanto Hobby) that was selling them for HK$105. A steal if you ask me. I dunno why I like em, but I remember the Ac Guy kits I had when I was a kid.

Mandor vs Zock: battle of the weirdos.
The American MSIAs generally seem to be more poseable than their Japanese counterparts. And cheaper too. Most MSIAs retail for 1200yen and up, while I got the Neros for only US$6, and the Mandor for US$8.
Zock doesn't move much, but Ac Guy is cool. He's got lots of good articulation, plus interchangeable parts that can create an extending arm and a claw with fully moveable talons.
But Zock is cute too. He's a very interesting paperweight.
If anyone can figure out how to use the Mandor Gundam's ring of fire, please let me know.